Photo Tips:
Example of the set up for the "Perfect" Mandrel and the "Deluxe" Versions Note that the chuck grabs on the non threaded gripping area.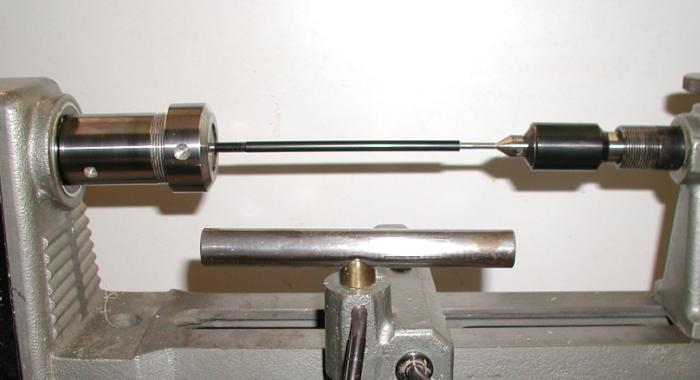 Shown with bushings and nuts. Note the use of one sizing bushing and one finishing bushing.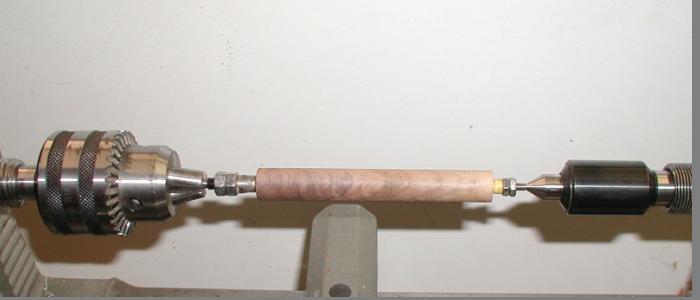 Another example:

Sizing busing use:

Demonstrator Example: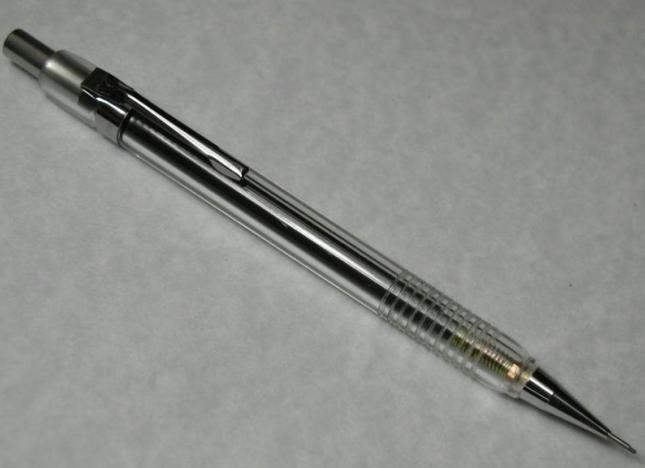 Home - Products - Search - Checkout
The Perfect Collection . ...PERFECT!!